Inspired by the past, committed to the future.
Sisterhood provides a place for spiritual, personal, and leadership growth for women of all ages and all stages of life - and we'd like to meet you. Take a break from your busy life to meet some new people and make some new friends! Getting involved can be a great way to get to know our amazing community of women and give back to the community all while having fun!
Getting involved can be a great way to get to know our community of women. We welcome new members, event organizers, and volunteers. What would YOU like to do with US?
Your contribution to Sisterhood, your participation in events, as well as your annual dues helps us strengthen our congregation and support our community.
Have additional questions? Email us here: Sisterhood@EmanuelOfTempe.org.
Our Mission
Promote friendships and connections
Encourage support
Strengthen community
Educate & enrich Jewish values and traditions
Provide opportunities to be heard, share, and volunteer
Have fun together!
Our Sisterhood is part of WRJ
We are the only sisterhood in the Phoenix area affiliated with Women of Reform Judaism (WRJ). As members of WRJ, we are connected to over 500 Sisterhoods. We participate in conferences, area days, and leadership development within the organization and our Pacific Southwest District. WRJ enables us to speak with one powerful voice, as we advocate for issues of social justice, education, children, and women around the world. WRJ sponsors the YES Fund, which supports NFTY, and other youth and women's causes.
Sisterhood works hard to bring education, religious, and social programs to our synagogue.
Projects and activities we participate in to assist our Temple and community!
Provide Kiddush cups for every Bar/Bat Mitzvah, in cooperation with MOE.
Fund camp scholarships.
Assist with community projects, such as i-Help, Women4Women, Asylum Seekers, Jewish Family & Children's Services, & others.
Assist in preparing and serving meals to our local homeless population through the Interfaith Homeless Emergency Lodging Program (I-HELP) through the Tempe Community Action Agency (TCAA.)
Support Temple Emanuel's priorities and programs such as break-fast on Yom Kippur, the Women's Seder, i-Help, and where there's need.
FUN we have along the way!
Bunco, Mah-jongg Game Days, and Family BINGO
Sisterhood Shabbat Service
Sisterhood Chanukah Party
i-Help meal assistance
"Day Spa for the Soul"
Lilith Salon discussions
Spring Membership Brunch
Participation in WRJ Events
Zoom games, cooking, crafts, paining, and more!
Meet Our Officers and Board!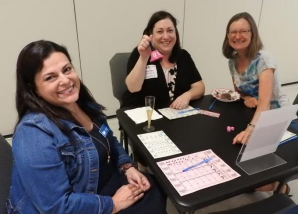 Wed, December 7 2022 13 Kislev 5783